New Release:
JLRutaMJB_1.4.3 fix some misunderstanding xsl code with C200
JLRutaMJB_1.4.2 adjust the skin to implement with some new feature of MJB , add minor fix
JLRutaMJB_1.4.1 simplify the creation of thumb for photojukebox, use the features of MJB 8.2, corrections of several problems (MJB 8.2 is mandatory with this release)
JLRutaMJB_V1.4 add support of MPD (MJB 8.1 is mandatory)
JLRutaMJB_V1.3 fixes a couple of bugs found in Release 1.0, add a lot of feature and is a recommended upgrade.
MJB 8.2 IS MANDATORY to allow the skin to work. Download and install the latest version of Music Jukebox Release MJB 8.2 to use this new release – CAREFULL it's a beta version !!!!!!
/system/files/41-wandidj/mjb_r8_2_beta23_zip_12768.zip
link to MJB 8.1
mediaplayersite.com/system/files/41-wandidj/musicjukebox_r8_1_zip_18288.zip
Read the readme.txt to customize this skin
1.4.3 features:
– bug fix with C200 while displaying photo with OK or enter touch
– bug fix with popout unselected
– bug fix with play from with C200
1.4.2 features:
– bug correction with ./thumb/
– implement separategenre
– switch, when in genrelist, the left choice to decade
1.4.1 features:
Add previous and next album inside detail page
corrections of several problems
use 8.2 features in list page
simplify the photomode createthumb
1.4 features
Add MPD
1.3 features
Add pwrc support
Create thumb in a separate folder
Add CreateThumb.exe (Imagemagic no longer needed)
Add dynamic title display
Add automatic resize thumb depending of the number of thumb by page
support all feature of MJB 8.1

general description:
MusicJukebox R8 (MJB) allow to generate a Jukebox for Music or Photo with photo link or Photo link
The skin JLRutaMJB, take in charge all the features developped with this new version :
– generate a photojukebox with link to music playlist,
– musicjukebox with link to photo slideshow,
– a mixt photo/music jukebox with link to photo slideshow or music playlist
the main enhance of this skin is display photo by thumb rather than by line text
the photojukebox could be used to play
– single photo
– photo album
– with shuffle mode
– with or without music playlist (shuffle or not shuffle)
– with party mode – is the same than shuffle but repeat XX time
the musicjukebox could be used to play
– single song (with thumb or photo slideshow)
– music album
– with shuffle mode
– with or without photo slideshow (shuflle or not shuffle)
– with party mode – is the same than shuffle but repeat XX time
the organisation which is taken should be constructed as MJB requirement:
– Music : genre/artist/album/song
– Photo: theme/Album/subject/photo
the photojukebox display :
– thumb for each subject
– name or thumb for each photo
new features:
– display from (allow to start a slideshow from the photo where the cursor is positionned)
– navigation inside genre/theme, artist/album, album/subject
– generate playlist and slideshow automatically inside playlist page
– allow to link any playlist with any slideshow
– allow to shuffle playlist link or slideshow link
– add date time in main index page
– allow to customise function with remote button
– allow to customise the text inside each page
– allow to search a photo or a song
pre-requisit
to run this skin some program should be installed first: /system/files/41-wandidj/musicjukebox_r8_1_zip_18288.zip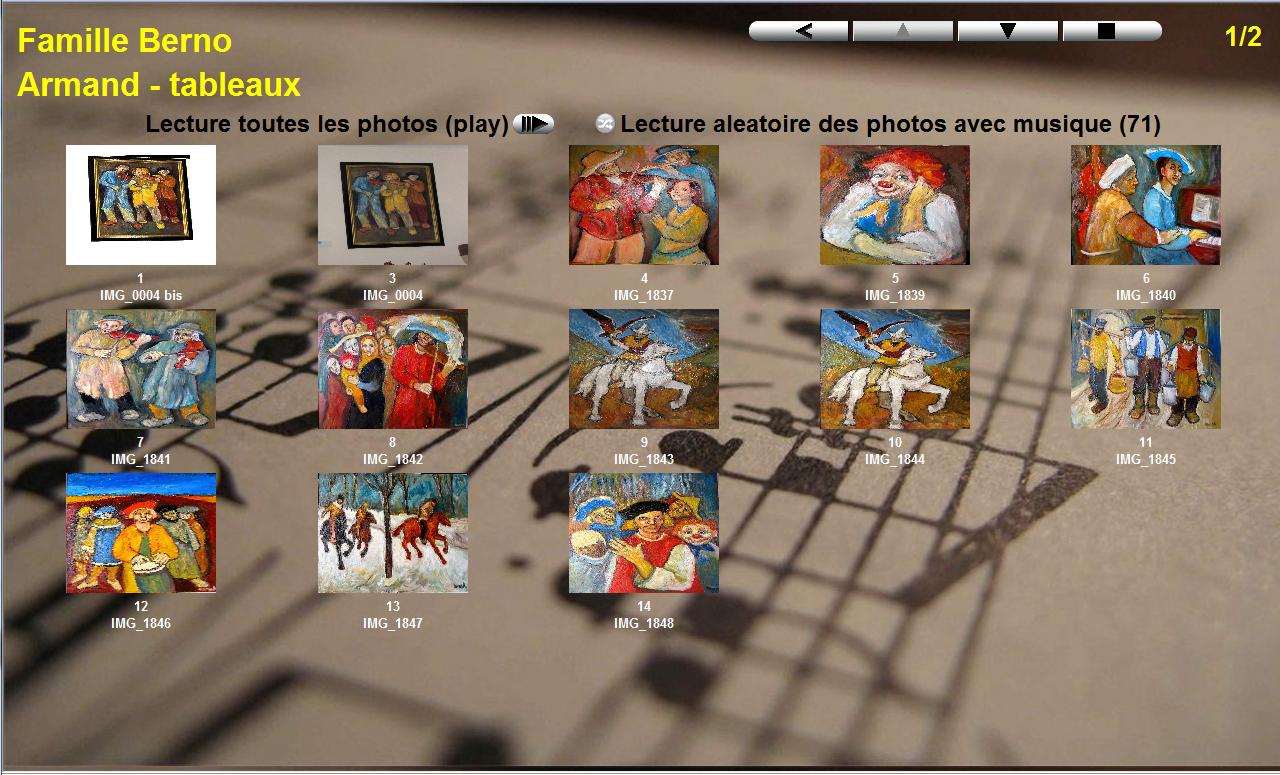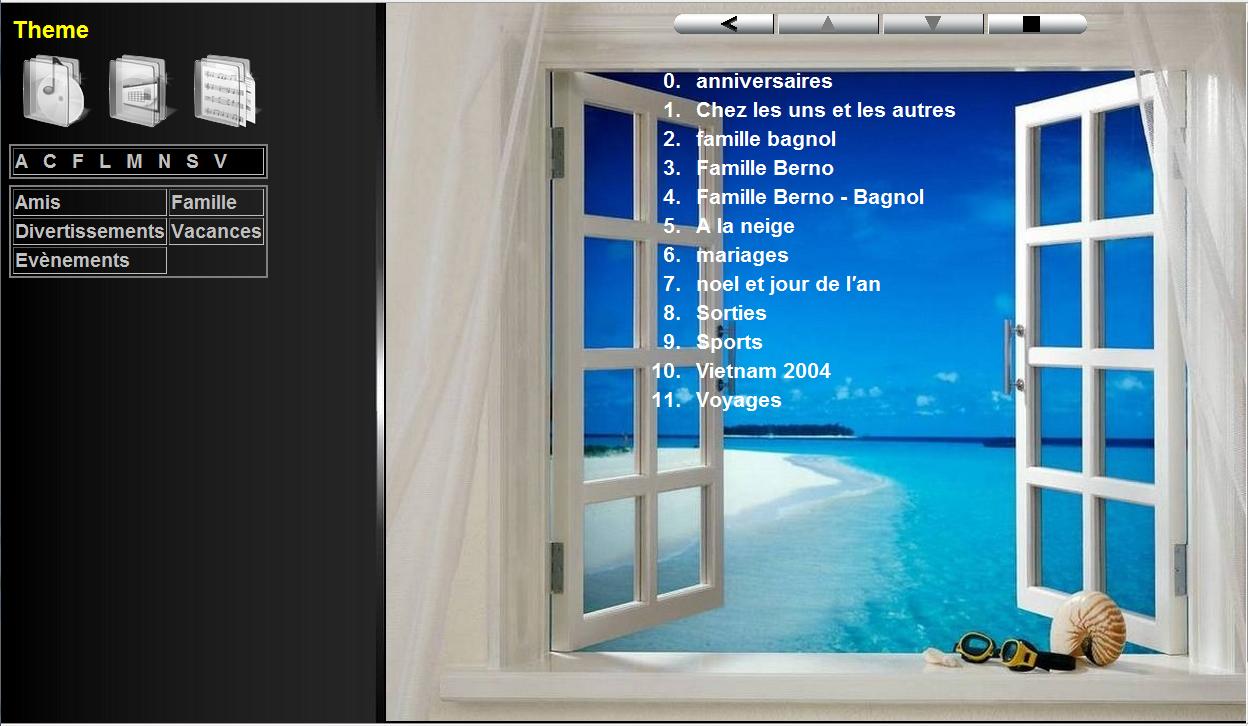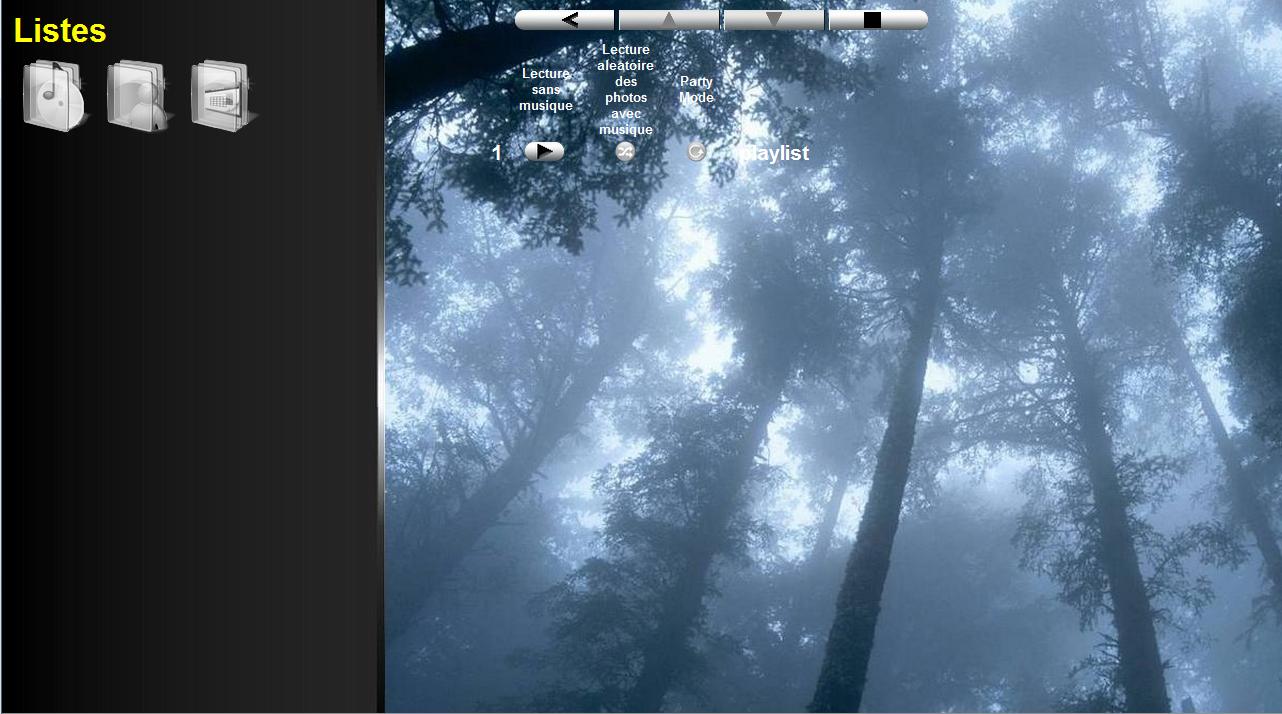 URL:
forum discussion for this skin (link , package, installation instructions, …)
Example images: